We have a sweet little girl available!
Chanel is a loving, affectionate baby girl that will be ready to go home soon. She is a longhaired pale cream miniature dachshund and looking to be on the small side. She loves to be held, her favorite place is being on your lap or being snuggled, her personality is content and easygoing overall.
Contact us for more info if you're interested in bringing her home!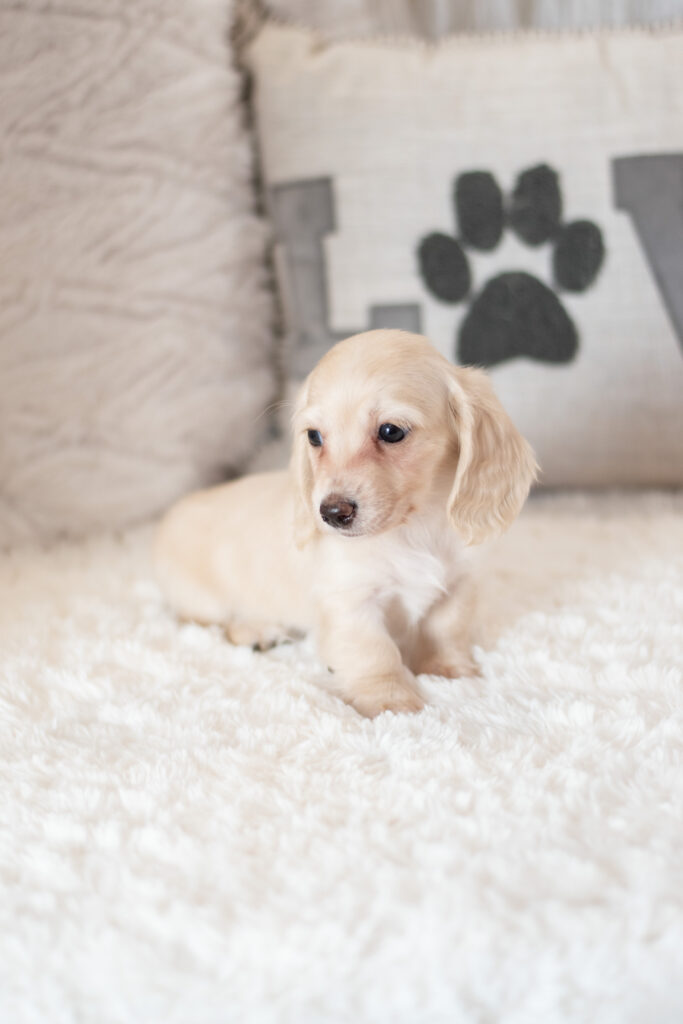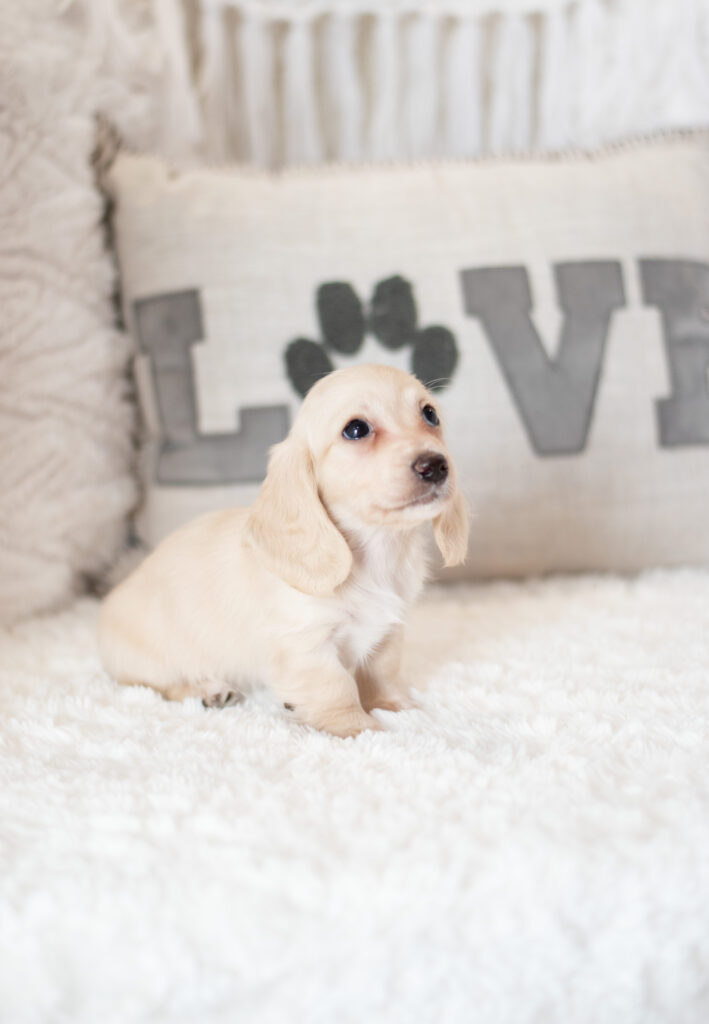 Chanel (pictured above) is priced at $4500 pet price.
Please contact us for more information: info@crowndachshunds.com or you can text us at (951) 223-1184
We are also accepting deposits on our upcoming longhaired cream litters due in the next few weeks. Puppies are ready to go home 8 weeks later.
FEEL FREE TO CHECK OUT OUR UPCOMING LITTERS PAGE FOR MORE INFO ON OUR FUTURE PLANNED BREEDINGS.
You're also welcome to check out our waiting list page with more details on placing a deposit.
Wanna see some of our past puppies? Click here to see pictures 🙂