Crown Monte's Reign MLC
"Jack"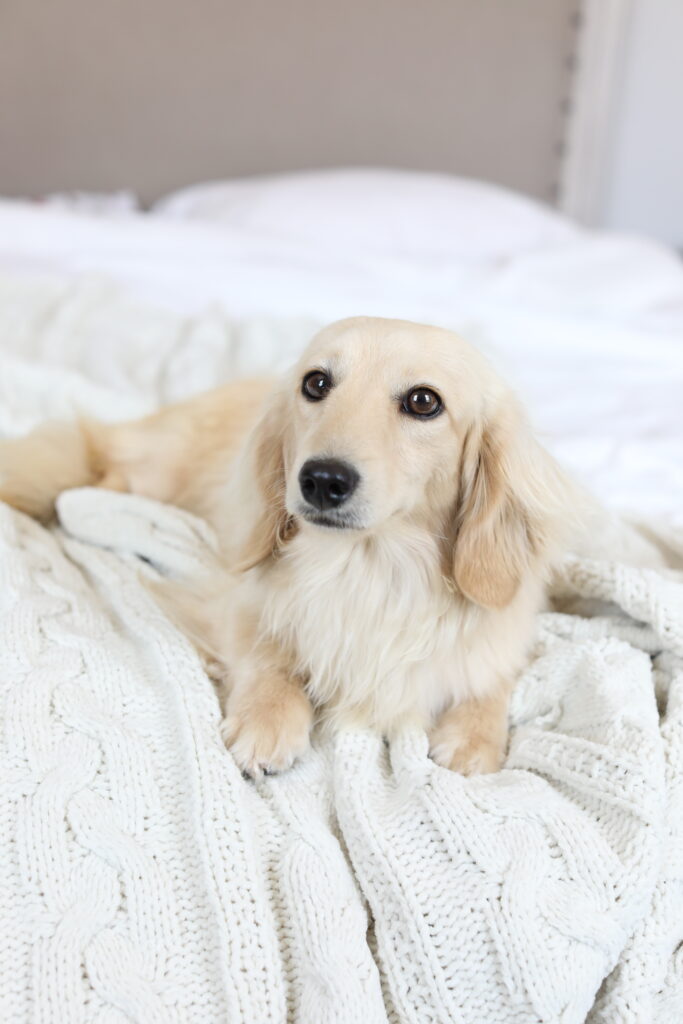 Jack is the absolute life of the party. He is JOY personified, loves to greet people, loves kids and other dogs and life in general. He is not a barker, just a happy go lucky, sweet, loving, affectionate, dear boy. There is not a moment he isn't wagging his tail. Jack is a 5th generation Crown stud and the great-great-grandson of our original stud Cotton! He weighs 11.9 lbs and is a longhaired pale cream miniature dachshund.
Crown Duke at Cambridge MLC
"Sully"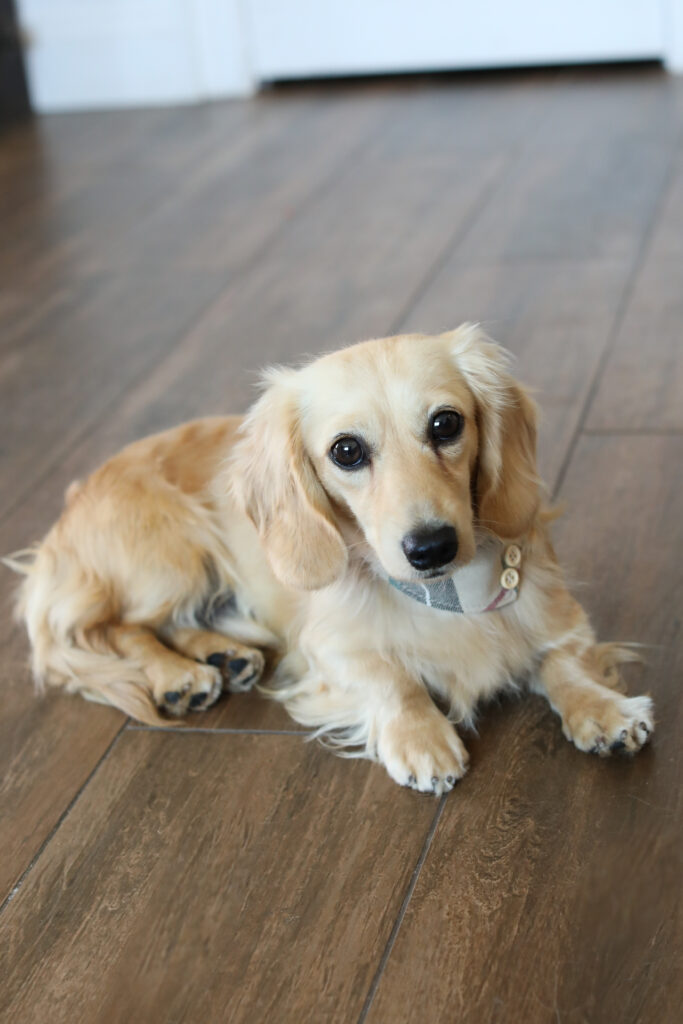 Sully is a quiet, gentle boy, really loves to sun on the patio and take naps with his sisters. He is sweet and affectionate, a little shy with new people and other dogs but never makes a peep, never been one for barking. We love him to pieces. Sully weighs 9.9 lbs and will be having his first puppies soon.
Kasper the Friendly Host MLC
"Kasper"
Crown Duke at Camden MLC
"Camden"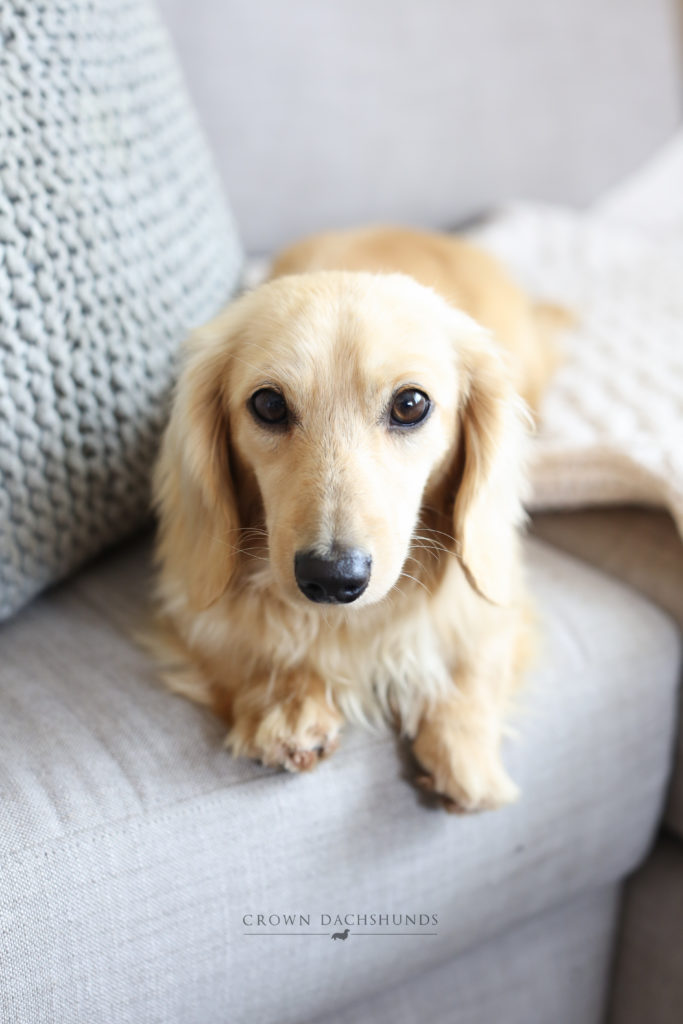 Camden is a playful, curious, happy boy with a side of shy. He is a pale English cream mini long-haired male and weighs 10 lbs. He has sired some gorgeous babies and we look forward to seeing more of his puppies this year.
Crown Harper's Golden Legacy MLC
 "Georgie"

This little guy is just the sweetest showstopper and the adored son of our past mama Harper and daddy Julian. He is a very intelligent boy, loves everyone he meets and is happy to play and explore. He enjoys attention and likes going new places. Georgie weighs 10.5 lbs.